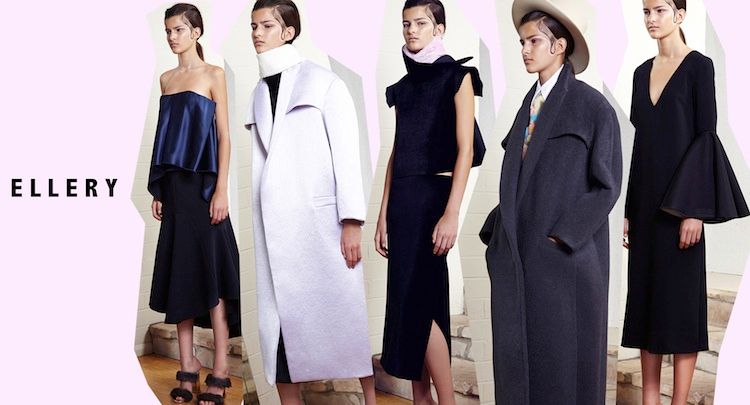 With a five day forty degree stint and a raging case of sunburn to remind me all about it, it's pretty hard to think about wearing a coat in Melbourne right now. Though, with quick flick through some Couture week street-style in Paris, planning a winter coat has become a lot more of an attractive exercise.
CUE - this pastel purple beauty from Ellery Pre-Fall '14 that will inject itself perfectly into an all black wardrobe circa June this year. And for those of us who are scared of colours, the purple's charcoal counter-part looks equally as sweet (a more versatile investment, too).
Of course, the coats aren't the only part of Ellery's latest offering worth ranting about. Black crops and knee length split skirts are going to look pretty fresh under whichever coat you choose to covet. And then, in the case you have somewhere special to go, the navy silk two piece or bell sleeve dress will have you covered!
But if that's not enough...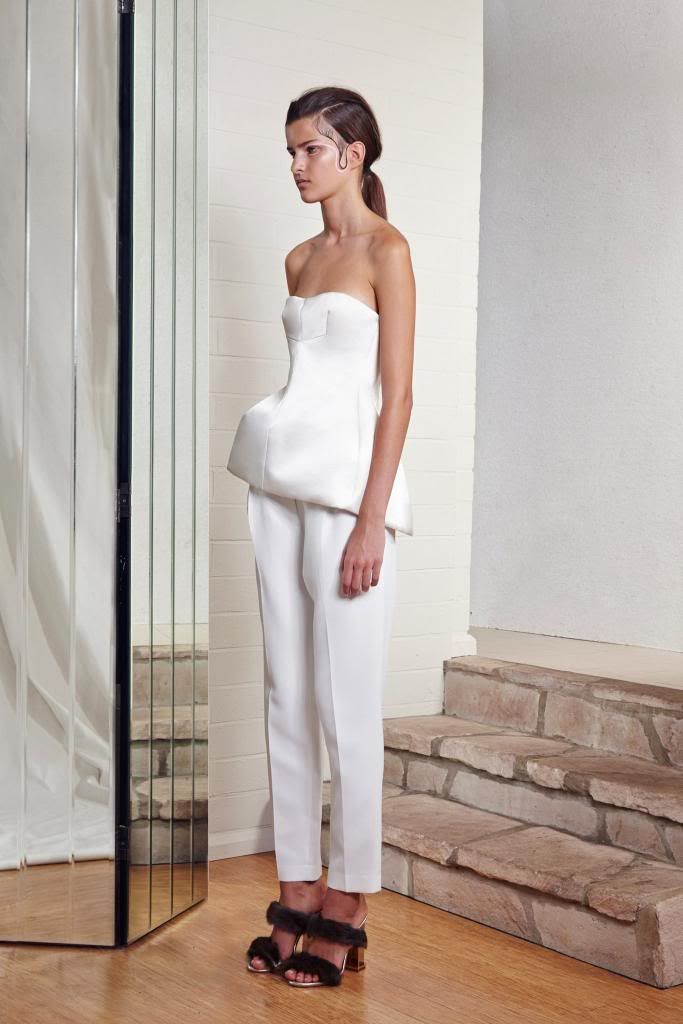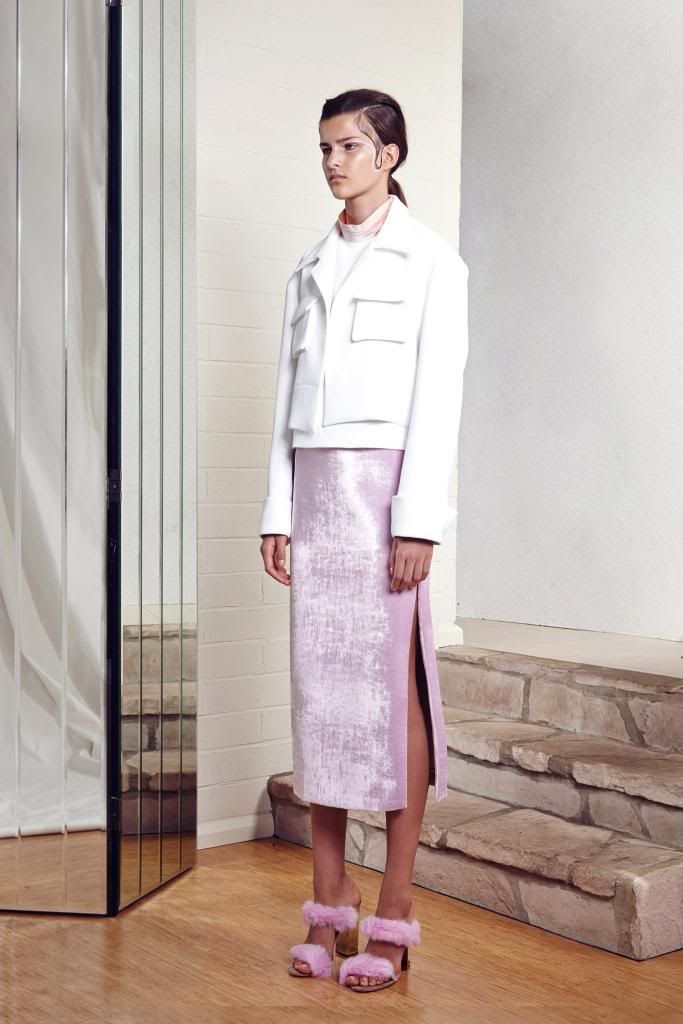 ...then see it all here!

X